Turning To Instead of Against Each Other
by Gloria Lowe, guest contributor
We live in difficult times. Stories of corruption, violence and down right evilness surround us. Trying to make sense of this state, it sometimes seems easier to close it all out, becoming numb to our pain and the pain of others. Often we pretend things will somehow get better tomorrow.
Many of us come to this holiday season with fear. What do we say to our children and our friends when there is no money for the "things" they have come to expect from us? What do we do when we cannot buy our way out of pain?
Many of us have been chasing the American Dream, trying to consume our way to our image of the "middle-class American." We have come to believe we are what we can buy.
Everywhere we look, corporations encourage us to value things over people. Over the last fifty years the average American family has spent more hours working, chasing an ever-decreasing paycheck to buy things. We use these things to replace the time we no longer spend with families and friends.
The holiday season, sacred to all faiths, has become nothing more than a hyped-up consumer season and a wretched time of the year for those with no money. As more people are thrown off state support for the barest of necessities, as foreclosures increase and unemployment checks decrease, people are turning against one another.
This season we have an opportunity to rethink our values and what it means to be a human being. Can we begin to look past the superficial ways we judge one another by what we wear, what kind of car we drive, or what church we go to? Can we learn to see each other in our hearts and not just with our eyes?
As a community we have a long history of transcending pain, of turning fear to hope and hope to action. We have learned to reach out to each other in service. We have known that a fragmented heart manifests a fragmented world. We have always made a way out of no way.
This holiday season is an opportunity for all of us to dedicate ourselves to building authentic relationships with our families, our friends and our communities.
We may not have money for toys and trinkets but we can wrap our arms around our children and show them how to love. We may not be able to spend money, but we can spend time.
We can set aside time and talk to one other about our hopes and dreams. We can take time to reconnect across generations, sharing stories of family and friends that pass on the values and skills that have enabled us to endure for centuries.
We can ask ourselves what do we need to do to create peace in our homes, in our families and in neighborhoods? How do we decide what we need, not just what we want? How do we live more simply, to consume less and love more?
We are facing an economic and spiritual crisis that threatens our survival and our deepest humanity. But it also an opportunity. It is an opportunity to create a more just way of living. In earlier, more dangerous times we created families, villages, places of worship and respect for one another. We have that creativity within us still.
Let us all celebrate this holiday season through the eyes of a "beloved community," turning away from wanting things to valuing people. We can turn to one another and ask what kind of community we can create together.
---
Gloria Lowe is founder and CEO of We Want Green, Too! Ms. Lowe was also a guest in our show "Becoming Detroit."
Chag Sameach, y'all. This photo of the lulav and etrog from Matthew Septimus' "Greetings from Zucotti Park" series remains with me to this day. During his preparations for Sukkot, the young, observant Jew stopped down to show his solidarity for the Occupy Wall Street in October 2011 and had such a happy, . 
Hindus Celebrate the Triumph of the Good with Navratri
by Susan Leem, associate producer
An Indian folk dancer poses with her troupe. (photo: Sam Panthaky/AFP/Getty Images)
Hindus in India and around the world are in the midst of celebrating Navratri, the colorful and light-laden, nine-day festival also known as Durga Puja. Dedicated to Durga, Hindus celebrate the mother goddess' defeat of the demon Mahishasura — the triumph of good over evil.
Shiva, the Hindu deity of destruction and transformation, then permitted Durga to see her own mother for nine days in the year. The tenth day is known as Dussehra or Vijayadashami, an auspicious time in which Hindus launch new activities or the beginning of learning.
Indian folk dancers participate in a full dress rehearsal for the forthcoming Navratri festivities that will last until October 6, 2011. (photo: Sam Panthaky/AFP/Getty Images)
An Indian Hindu devotee reads a copy of the "Durga Stuati" in the 700-year-old Sheetla Mata Temple of the Durgiana Temple Complex in Amritsar on September 28, 2011 during the Navratri festival. (photo Narinder Nanu/AFP/Getty Images)
Indian Hindus dressed as the deities Lord Ganesh (left), Laxman (center), and Rama (right) for Dussehra held at the end of the Navratri. (photo: Narinder Nanu/AFP/Getty Images)
An Indian idol maker works on a miniature clay statue of Hindu goddess Durga.  (photo: Dibyangshu Sarkar/AFP/Getty Images)
After Durga's visit to her mother, her image is cast into water to represent her departure on the tenth day after Navratri.
A young boy wades through the river carrying pieces of an idol of the Hindu goddess Durga after its immersion ceremony for the Hindu festival Durga Puja in Bhubaneswar. (photo: Strdel/AFP/Getty Images)
The Moon Cake That Will Never Be Eaten
by Melody Ng, Public Insight Journalism analyst
Grandma May Ng holds her great-grandson Penuel. (photo: Melody Ng)
I don't know that I have ever paid much attention to the
legend behind the Moon Festival, but I sure love moon cakes. I haven't bought them in years, because my grandmother always sends me a box of my favorite — lotus seed paste (a thousand times yummier than the usual red bean!) with one egg yolk per cake — from a good bakery in Los Angeles.
Last September, she gave me my box in person because I was in LA for my cousin's wedding and spent a few days with her. I brought the moon cakes back to Minnesota, ate one right away, and gobbled up the second during the Moon Festival. The other two are still in my refrigerator. I haven't been able to eat them.
My grandmother died last October, at the age of 96, just a couple weeks after the Moon Festival. Those two moon cakes are the last I'll ever have from her — from her thoughtfulness and generosity. Seeing them each time I open the egg compartment where I stashed them makes me happy.
My husband says it'd be terrible to my grandmother to let them go bad. It's true. She reused paper towels and never wasted food (and moon cakes are quite the luxury at $33 for a box of four). But I'm not sure moon cakes can go bad. In the past, I've kept them to savor over many months, and the ones my grandmother gave me a year ago still look just fine. That's not a quality I'd want in most of the food I consume, but, with moon cakes — especially my two remaining moon cakes — I guess shelf-life longevity is just fine.
I'll break out one to share with my two- and four-year-old tonight. They can recall memories of their Bak-Po, I'll tell them some new stories, and we'll talk about how she loved us so much that she's providing us moon cakes, even when she's no longer here with us.
And just in case the kids want more moon cakes, I'll stop by the store on my way home today to get a new box before they're gone for the year. Because my last moon cake's staying in the fridge.
---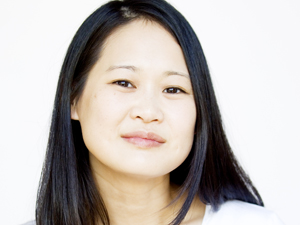 Melody Ng lives in Minneapolis, Minnesota and is an analyst for APM's Public Insight Network.
We welcome your reflections, essays, videos, or news items for possible publication on the Being Blog. Submit your entry through our First Person Outreach page.
Ramadan 2011: The Blessings of a 16-Hour Fast and Mahmoud Darwish's Poetry
by Ayman Amer, guest contributor
(photo: Mohammad Khedmati/Flickr, CC BY-NC-SA 2.0)
Ramadan this year starts Monday, August 1st. Every year it comes 11 days earlier because Muslims follow a lunar calendar. A lunar year is only 355 days long. So my Ramadan comes sometimes in super freezing Iowa winters and sometimes in hyper sizzling hot and humid summers.
When Ramadan comes in winter. It is easy to fast. Sunrise to sunset is a very short day. When it comes in summer, like this year, oh God helps us. Dawn is about 4:30 a.m. and sundown in Cedar Rapids is about 8:30 p.m. A sixteen-hour fasting day.
But I gladly fast. I am used to it. As Jane Gross said, "We became who we are when we were ten years old." I started fasting when I was ten. Fasting makes me feel close to Allah. I really feel closest to Allah just as the call for maghrib, or sunset prayers, is heard — just before I take a sip of water and eat one or two dates, as is the tradition.
When I am not working late in a Ramadan afternoon, I read Qur'an in the last hour before maghrib. I feel so light, so alive, astonishingly spiritually energized. A day of fasting washes me inside and out. I make a deliberate tough choice, and I stick with it. I feel blessed with food and drink when I eat a simple meal because there are so many in the world who have no food and or are in a drought. I feel blessed that God taught me how to feel like them and live like them, but I do so by choice. Millions do not have that choice.
At the end of the month of Ramadan, our fasting is not acceptable if we do not offer the obligatory zakat, food for the poor. I remember the words of Mahmoud Darwish, the Palestinian poet:
As you prepare your breakfast — think of others. 
Don't forget to feed the pigeons. 
As you conduct your wars — think of others.
Don't forget those who want peace.
As you pay your water bill — think of others. 
Think of those who have only the clouds to drink from. 
As you go home, your own home — think of others — don't forget those who live in tents.
As you sleep and count the stars, think of others — there are people who have no place to sleep.
As you liberate yourself with metaphors think of others — those who have lost their right to speak.
And as you think of distant others — think of yourself and say "I wish I were a candle in the darkness."
---
Ayman Amer is an associate professor of Economics at Mount Mercy University in Cedar Rapids, Iowa.
We welcome your original reflections, essays, videos, or news items for possible publication on the Being Blog. Submit your entry through our First Person Outreach page.
The Gratitude of a Firstborn Before Passover (Pesach)
by Susan Leem, associate producer
Seder plate (photo: Dana Skolnick/Flickr)
Today is ta'anit ("fast") bekhorim ("of the firstborn"), the day before Passover begins, when only the first-born males of Jewish families abstain from eating. In our show on Exodus, Avivah Zornberg describes the tragedy of the tenth plague, the plague of the firstborn, and how the tradition of eating unleavened bread during Passover came about from that story:
"And that God passes over the Israelite houses as the firstborn in the Egyptian houses are dying. It's actually rather a terrible. One can just imagine the sounds, the crying. And I think there is really a feeling of pressure at that moment. This is not an ecstatic moment. The word that's used in the Hebrew text, here and in later retellings of the story in Deuteronomy, is chipazon. Chipazon means "panic haste." And you should eat the paschal offering, the sacrifice that the Israelites were supposed to eat on that night, you shall eat it in haste, which is always a strange commandment. Ahead of time, you should prepare to eat it in haste."

It's not the tempo. It's the — the people are being told ahead of time that the way in which you will experience this will be pressured, there'll be a sense of pressure. The Egyptians will be rushing you out of Egypt. But most of all, what's called the haste of God himself, a sense of history, a sense of the redemption as something that God is making happen rather faster than people can really assimilate it. Things are happening very fast at that moment, and people are almost not capable of registering what is really going on, as one often is not at critical moments of experience, cataclysmic moments.
Unleavened matzo bread (photo: paurian/Flickr)
The uninviting, dry, brittle matzo bread is meant to remind Jews of what nourished them in the midst of that "panic haste" created out of great trauma.
The religious symbolism of fasting is an act of gratitude for the life you have and the time when you can eat again.
A Chanukah Dilemma: Can Dreidels and Gelt Contribute to Stereotypes about Jews?
by Rabbi Rebecca Schorr, guest contributor
Second-grade students from a public school in New York play with dreidels and gelt after lighting the menorah at the Eldridge St. Synagogue. (photo: Stephen Chernin/Getty Images)
Each December, parents at my children's public school are asked to contribute candy or small toys that will be used to fill the children's Christmas stockings. During our first year at the school, though somewhat taken aback at the blatant bias towards one holiday, I decided that this might be a great opportunity to expose the other students to a little cultural diversity and chose to send in dreidels as our family's contribution.
Wanting my son's classmates to understand the rules of the game, I enclosed a set of instructions with each spinning top. But in order for the game to be played, game pieces would be required as well. And that is when things got complicated.
See, the dreidel game is traditionally played with delicious foil-enclosed chocolate coins known as gelt. As I was driving to my local Judaica shop, I had a sobering thought: 'What would the non-Jews think?' After hundreds of years of the misperception of the Jew as a money-loving, cheap banker, would I be perpetuating this stereotype with the innocent act of including a mesh bag of gelt in the Christmas stockings of my son's classmates?
Let's take a look at the history of the dreidel. The party-line that most of us learned in Sunday school is that the origins of the dreidel date as far back as the Chanukah story itself. Antiochus IV, the self-proclaimed divine ruler of the Greek-Syrians, prohibited the Jews from studying Torah. According to legend, the Jews needed a way to hide their Torah learning and so they used the dreidel as a decoy. When they saw the Greek-Syrians coming, the Jews would hide their books, take out their dreidels, and trick the Syrians into thinking they were just playing a game.
While a perfect way to link the holiday's history to its modern celebration, this is probably not the actual genesis of the tradition. Like so many of our rituals, the dreidel game is more likely a reappropriation of a non-Jewish (or non-Israelite) practice.
A gambling game with a spinning top has been played for centuries by various people in various languages. In England and Ireland, the game of totum or teetotum, first mentioned in approximately 1500 CE, was especially popular at Christmastime. The Germans also liked to play a gambling game with a spinning top.
It is believed that the Jewish game of dreidel is a Judaicized version of the German gambling game. The Yiddish word dreidel derived from the German word drehen, which means "to spin." The Hebrew word for dreidel is s'vivon. S'vivon comes from the word sovev, which means "to turn."
The letters on the faces of the gambling toy, which were mnemonic for the rules of the game, varied in each nation. The letters on the English spinning top were: T for Take, H for Half, P for Put, N for None. In the German game, the letters were: N for Nichts (nothing), G for Ganz (all), H for Halb (half), S for Stell (put). The German words would have been the same in Yiddish and so the Hebrew letters on the dreidel correspond to the Yiddish: Nun for Nichts (nothing), Gimel for Ganz (all), Hay for Halb (half), Shin for Stell (put).
In an effort to link the game to the celebration of Chanukah, the Hebrew letters nun, gimel, hay, and shin were said to stand for the phrase Nes Gadol Haya Sham, which means "a great miracle happened there." In Israel, the letter shin on the dreidel is replaced with the letter pay. Thus, the letters nun, gimel, hay, and pay would stand for the phrase Nes Gadol Haya Po, which means "a great miracle happened here."
In other words, this game is about money! Or, at the very least, it is about gambling. And we didn't even invent it.
End result? I opted not to include the chocolate. Figured the parents might be worried about the amount of junk food that their kids would be eating that week.
(Inset image: A clipping from Pieter Breugel's 1560 painting titled "Children's Games" shows a girl holding a teetotum.)
---
Rebecca Schorr is associate rabbi at Congregation B'nai Tzedek in Fountain Valley, California. A lifelong diarist, her numerous essays have appeared in local and national publications. She opines regularly at her blog, Frume Sarah's World.
We welcome your reflections, essays, videos, or news items for possible publication on the On Being Blog. Submit your entry through our First Person Outreach page.
Diwali: The Festival of Lights
by Nancy Rosenbaum, producer
Hindus, Jains, and Sikhs around the world recently celebrated Diwali, the festival of lights. From an American vantage point, Diwali is a mash-up of Christmas and the Fourth of July; people exchange gifts, gamble, eat sweets, and set off firecrackers all night long. For Hindus, it marks the beginning of the new year.
There are different stories connected with Diwali, but one of the most central is rooted in the Hindu Sanskrit epic, the Ramayana. The holiday marks Lord Rama's victory over the 10-headed, demon king Ravana and Rama's return to the city of Ayodhya after a 14-year exile. People illuminated clay lamps, or diyas, to celebrate Rama's homecoming — a tradition that continues to this day.
In broad strokes, Diwali marks the triumph of light over darkness, good over evil. The holiday's name comes from the Sanskrit word dipavali, which means "row of lights."

Chandigarh, India (photo: Harpreet Singh/Flickr)
This NPR interview with the writer Sandip Roy offers helpful, accessible context on the history, lore, and rituals associated with Diwali. Roy recently interviewed interfaith couples here in the U.S. to learn how they've shaped Diwali celebrations to complement "mixed masala" family configurations.
In Nepal, Diwali unfolds over five days. On the second day, dogs are the center of attention. They're lavished with treats and trot around wearing festive marigold garlands.

Kathmandu, Nepal (photo: Prakash Mathema/AFP/Getty Images)
Major Diwali festivities fell on November 5th this year when revelers took to the streets with candles, sparklers, and other creative forms of illumination.

Chennai, India (photo: Mckay Savage/Flickr)

Srinagar, India (photo: Rouf Bhat/AFP/Getty Images)
For our associate producer Shubha Bala, Diwali is a time for buying and wearing new clothes — also for sharing a meal with family.

An Indian woman flicks through a rack of clothing at a pre-Diwali sale in Calcutta, India. (photo: Deshakalyan Chowdhury/AFP/Getty Images)
Growing up in Canada, Shubha remembers decorating the house with Christmas lights. This was the first year her parents didn't give her money to buy new clothes, which, she says, was a little disappointing. One year, she used her Diwali money to buy shoes. Her parents disapproved of this Diwali acquisition so she bought a t-shirt instead. When Shubha recently followed up to ask why shoes are not a Diwali-appropriate purchase, they didn't offer up a clear explanation other than "it's just the way it is." She likens it to how some people say it's disrespectful to wear a hat to church.
Do you have Diwali memories, stories, or traditions that have been meaningful to you? We'd love to hear about them.

A suspended sign in Bangalore, India. (photo: Saad Faruque/Flickr)
Photo at top: Delhi, India (photo: nowyou33/Flickr)
Purim Around the World
Nancy Rosenbaum, associate producer
"Purim is…a holiday traditionally observed not in the synagogue…or even around the family table, but on the street and in nightclubs, surrounded by friends."
—from "Unmasked" by Liel Leibovitz
Last month, Jews around the world celebrated Purim, a holiday commemorating the survival of the Jewish people in the face of near-extermination.  The Purim story as it's told in the biblical Book of Esther features a lively cast of characters including a Jew-hating villain named Haman (an Iago-like advisor to the king) a savvy eavesdropper (Mordechai) and the beautiful queen Esther who ultimately saves the day. Masquerading is a central theme as Queen Esther conceals her Jewish identity throughout most of the story.
We've gathered these images of Purim celebrations from around the world to capture the holiday's carnivalesque festivity. Enjoy!

Jerusalem, 2010. (photo: Marco Longari/AFP/Getty Images)

Amsterdam, 2006. (photo: uruandimi/Flickr)
Jews all over world commemorate Purim with costumes, parties, and parades.

Moscow, 2010. (photo: no_problema/Flickr)

Philadelphia, 2009. (photo: sesu-chan/Flickr)

Judean Desert, Israel, 2008. (photo: Leandroid/Flickr)

Judean Desert, Israel, 2008. (photo: Leandroid/Flickr)
Purim plays (also known in the Yiddish as Purim Spiels) have been staged for generations.

New York City, 1936. (photo: Center for Jewish History/Flickr)

Jerusalem, 2008. (photo: Galit Lubetzsky/Flickr)
Lots of people eat hamentashen — a triangle-shaped cookie with a fruity filling that's representative of the villainous Hamen's hat, or alternately his ear.

Granville Island, Vancouver, British Columbia, 2009 (photo: Greenbelter/Flickr)

Moscow, 2010 (photo: no_problema/Flickr)
Noisemakers called "graggers" are used to drown out the sound of the villainous Haman's name.

(photo: Fabrangen Havurah/Flickr)

Boston, 2008 (photo: 1130am/Flickr)
According to the Talmud (Megillah 7b), one is obligated to drink on Purim until he does not know the difference between "cursed be Haman" and "blessed be Mordechai."

Jerusalem, 2007 (photo: Yoav Lemmer/AFP/Getty Images)

Tel Aviv, 2006 (photo: Ran Z/Flickr)


Amsterdam, 2006 (photo: uruandimi/Flickr)

(lead photo: New York City, 2010. Photo: Nina Callaway/Flickr)
Hanukkah in the Heartland
Nancy Rosenbaum, associate producer
Last night was the first night of Hanukkah — the Jewish festival of lights. I've been so busy burning the midnight oil (that's a Hanukkah joke, by the way) for next week's show on Sitting Bull, I haven't made any formal plans to celebrate. Last December, a friend organized a Hanukkah throw-down replete with piles of steaming latkes and homemade brisket. But the fried smell of latkes lingered in her home a little too long for her liking, so there won't be any Hanukkah party reprise this year.
Today, Andy sent around an op-ed by David Brooks about the complicated historical legacy that has shaped our modern-day observance of Hanukkah. Brooks reminded me that Hanukkah is a holiday informed by rabbinic storytelling over the ages. A few years ago I met an Ethiopian Jew who did not grow up with any awareness of Hanukkah because (like Purim) it isn't written about in the Torah.
As a child, Hanukkah was a way to get in on the Christmas dazzle of presents, lights, and treats; but there was always a feeling of somehow missing out on the magic of Rudolph and opening presents beneath a tree. My parents would not allow a "Hanukkah bush" (the Jewish imitation version of a Christmas tree), although one year they did let me hang a stocking under the fireplace — actually it was more like a stringy sock from my drawer. Fortunately, I grew out of those Christmas longings and came to appreciate Hanukkah for what it is rather than as a proxy for something better I could never have.
Now that I live half a coast a way from family and friends, I realize I need to be more intentional about observing the Jewish holidays on my own. This may mean buying a menorah for the very first time. Maybe I'll even pick up some latke fixings or listen to our show on Hanukkah with Scott-Martin Kosofsky later this weekend. Somehow I'll find a way to light the shammas candle and say a little prayer.