On Being at the World Science Festival
by Trent Gilliss, senior editor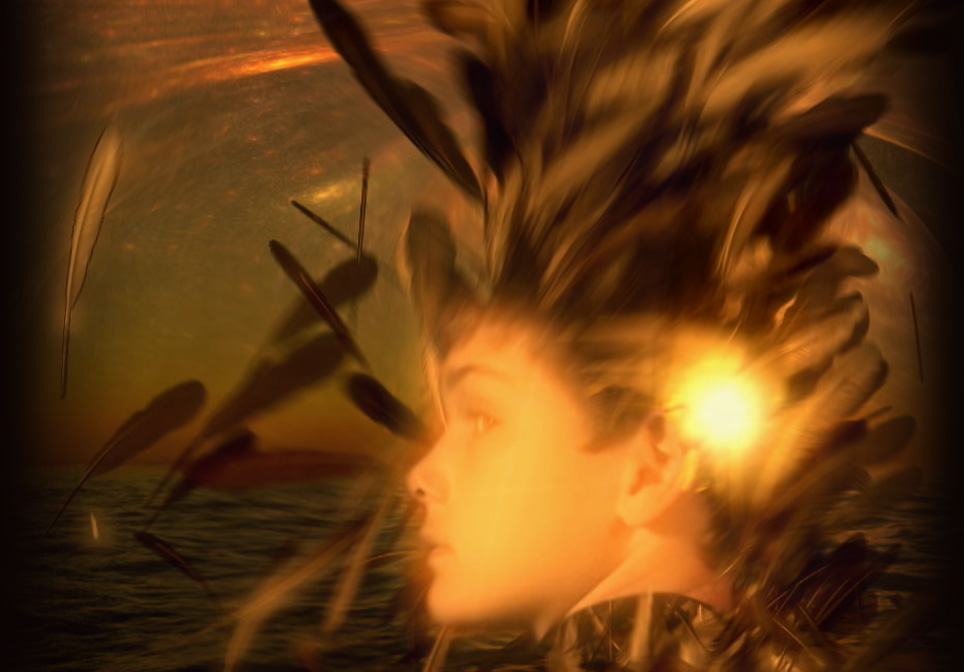 Today the 2012 World Science Festival kicks off in venues across New York City. Two memories that jump out at me from past events are Bobby McFerrin's demonstration of the universality of the pentatonic scale and string theorist Jim Gates' story about encountering "God" on an Icelandic mountaintop.
And, in attendance will be our former senior producer Colleen Scheck will be doing a bit of moonlighting forOn Being. During the next several days, she and Peter Clowney will be scouting potential voices for future interviews with Krista and blogging + tweeting some of the highlights and provocative ideas.
Here are the events they'll be attending. If you have any suggestions or ideas about what to think about or ask, please drop us a line in the comments section:
THUR, MAY 31 
8:00pm – 10:00pm "The Creator: Alan Turing & the Future of Thinking Machines"
8:00pm – 9:30pm "Madness Redefined: Creativity, Intelligence and the Dark Side of the Mind"
 
FRI, JUN 1 
9:00am – 10:00am "Pioneers in Science: Featuring Elaine Fuchs"
7:30pm – 9:00pm "The Elusive Neutrino and the Nature of the Cosmos"
8:00pm "Quantum Biology and the Hidden Nature of Nature"
 
SAT, JUN 2 
1:00pm – 2:00pm "On the Shoulders of Giants: A Special Address by Edward O. Wilson"
1:00 – 2:30pm "Internet Everywhere"
3:30pm – 5:00pm "Exoplanets : The Search for New Worlds"
3:30pm – 4:30pm "Einstein, Time, and the Coldest Stuff in the Universe
6:00pm – 7:30pm "Why We Prevailed: Evolution and the Battle for Dominance"
8:00pm "Why We Tell Stories: The Science of Narrative"
8:00pm – 9:30pm "Spooky Action: The Drama of Quantum Mechanics"
735 Plays
TshotsholozaSarah Kay
Download External Audio
Enhancing YouTube Audio of Sarah Kay's "Tshotsholoza" for Public Radio
by Trent Gilliss, senior editor
Making quality public radio and illustrating a guest's point can be a tricky. Take, for instance, the poem going into the midpoint break of our interview with Sarah Kay. The clip is excerpted from Ms. Kay's June 2010 performance of "Tshotsholoza" at the Acumen Fund's *spark! event in New York City.
What we hoped for was a broadcast-quality recording. Unfortunately, the Acumen Fund only had a YouTube video of it. The audio is good but not great, but the strength of the content took precedent over the quality of the audio. So, our technical director stripped the audio from the video, imported it into ProTools, added some broadband noise reduction to minimize the buzz and hum, and then used audio compression to aid in some of the dynamic range.
First take a listen to the audio above. Then listen to the video below (with your eyes closed) and see if you can notice the difference.
180 Plays
Star Trek Mock-up Promo for 'Cosmic Origami'On Being
Download External Audio
Star Trek Mock-up Promo for "Cosmic Origami"
by Trent Gilliss, senior editor
Lately we've been playing around with radio promos and the top of the show, foregoing our regular theme music because it just doesn't quite work for us, editorially speaking. And, this point was demonstrated while producing our recent show with Martin Rees.
So, Chris Heagle, our technical director went to work. I think playful best describes his reworking of the top with Krista reading script. Non? Does the Star Trek theme ever get old?
Bedding Wendell Berry with Music
by Chris Heagle, producer
Do not listen to the clip above! At least not yet. Our regular Sunday morning exercise is upon you.
This past Thursday our production staff gathered to listen to what will be next week's show featuring an interview with Ellen Davis, and the voice of Wendell Berry, who kindly read some of his poetry for us. The show's coming together, but one point of disagreement among the group is the music that provided the transition from Krista into one of Mr. Berry's readings.
Music is, of course, just as subjective as any art form. So, our exercise. I've produced three versions of this short section of the show. The pieces are identical with the exception of the music that is used make that transition. While you are listening to these clips, consider a few questions:
How does the music change the way you heard the poetry?
In what way does it enhance or detract?
Does it create any images in your mind's eye? Or take you to a place?
Or, perhaps you might suggest some alternatives?
Musical option #1 (mp3)
Musical option #2 (mp3)
Musical option #3 (mp3)
Now, this isn't American Idol so don't feel like you need to rank the contestants. To be honest, I'm not sure which, if any, of these will make the cut so you'll have to check out next week's show to find out.
And, as for the audio at the top of the page, if you resisted listening to it then I had a little fun with those who couldn't resist temptation. You did follow directions, right?
By the way, if you're curious whose music was used, Song #1 is David Byrne, Song #2 is Bill Frisell, and Song #3 is Ben Harper.
What Our Editorial Process Revealed in 140 Characters, or Less
Trent Gilliss, online editor
Well, the query we've been nurturing over the summer has revealed some real gems for voices. So far we've received more than 120 lovely stories from Muslims located in all parts of the globe. And, the age ranges and family histories and professional paths add to the layers of complexity and vivacity of these responses.
We narrowed our list of interviews to 16 eloquent people, 30 minutes each. Over four editorial sessions, a small group of us listened to more than six hours of interviews (thankfully, Mitch answered my emergency call and stepped in for the first two).
While listening, I wanted to share, real-time, with our audiences some of the phrases that struck my ear, kernels of wisdom and insight that surprised me. And what more immediate way is there than through our Twitter stream.
For those of you who don't follow @softweets, here's a transcript of what I wrote and interjections from folk following our tweets.
RT @trentgilliss We're in the 1st of 4 editing sessions for our upcoming show featuring Muslim voices. I'll be sharing some quotes here.
10:33 AM Aug 18th

Sahar Ullah on the Qur'an: "To listen is an act of worship."
10:35 AM Aug 18th

keepercaines34 RT @SOFtweets: Sahar Ullah on the Qur'an: "To listen is an act of worship."
10:36 AM Aug 18th

ronowen Sahar Ullah on the Qur'an: "To listen is an act of worship." (via @SOFtweets)
10:42 AM Aug 18th

sarasweeneyRT @SOFtweets: Sahar Ullah on the Qur'an: "To listen is an act of worship."
10:42 AM Aug 18th

Ny'kisha Pettiford on her Muslim identity: "I am a woman in corporate America and yet keep true to my faith and its laws."
10:44 AM Aug 18th

Basem Hassan on navigating the grey areas of creating art as a Muslim: "…at least understand the spectrum of debate."
10:53 AM Aug 18th

Basem Hassan: "2nd + 3rd generation Muslims are embracing the arts as a form of rebellion."
10:54 AM Aug 18th

kaeti The quotes that @SOFtweets is sharing are the only highlight of my football-deluged twitter stream right now. (Oh, and @kcmpls.)
11:17 AM Aug 18th

Libraryben @kaeti thanks for letting me know about @SOFtweets and sorry about the sports, sports, sports
11:25 AM Aug 18th in reply to kaeti

stephiep33 @kaeti - i love Speaking of Faith! great link @SoFtweets. god bless #NPR
11:39 AM Aug 18th

Ibrahim Al-Marashi, as a Muslim on living in Spain and Moorish culture: "I can forget the darker side, seeing beauty every day…"
1:44 PM Aug 18th

Ibrahim Al-Marashi on fasting + ice cream as a student at UCLA: "I learned a Jew from Iran can be more considerate than an Iraqi Muslim."
1:59 PM Aug 18th

Ibrahim Al-Marashi worked in a Star Wars analogy and the three monotheistic religions. He's won us over with his sci-fi acumen! *grin*
2:01 PM Aug 18th

Samar Jarrah, who grew up in Kuwait and has lived in many other places in the world: "These Muslims I have only met in America."
2:07 PM Aug 18th

Samar Jarrah on being challenged at a lecture when talking about God: "I had never met an atheist."
2:10 PM Aug 18th

Samar Jarrah, when asked why she remains in Jordan or Egypt for Ramadan: "The best Ramadan I ever spent in my life is always in America."
2:13 PM Aug 18th

EgyTweets RT @softweets: Samar Jarrah, when asked why she remains in Jordan or Egypt for Ramadan: "The best Ramadan I ever spent in my life i …
2:14 PM Aug 18th

Feruze Faison, a Turkish Muslim now in NY on coming out: "Rumi and Yunus made me believe that love is what rules, and nothing else."
2:36 PM Aug 18th

Feruze Faison on community: "It's always easier to talk about peace and joy. When it comes to practice, it's a little bit more challenging."
2:43 PM Aug 18th

If you don't mind, I'll be quoting from our editorial sessions for the 2nd day of listening to Muslim voices for our upcoming show.
10:13 AM Aug 19th

Wajahat Ali, a burgeoning playwright and his path from law school to drama: "Allah works in mysterious ways."
10:18 AM Aug 19th

Wajahat Ali on his new-found success in the Muslim-American art community: "There is a burden that is upon me, a sense of responsibility."
10:19 AM Aug 19th

Wajahat Ali on mastering his ambition: "Do you want to be that petty person who undercuts or be a risk-taker and do something different."
10:22 AM Aug 19th

muslimvoices RT @SOFtweets: Wajahat Ali on his success in the Muslim-Amer. art community: "There is a burden that is upon me, a sense of responsibility."
10:29 AM Aug 19th

muslimvoices RT @SOFtweets: Wajahat Ali, a burgeoning playwright and his path from law school to drama: "Allah works in mysterious ways."
10:29 AM Aug 19th

Wajahat Ali: "I listen and read everything. … That makes me a product of America."
10:53 AM Aug 19th

Maria Enriqueta Romero, a Mexican-American who converted to Islam: "Living in Seattle makes it easier to be Muslim."
11:02 AM Aug 19th

Maria Enriqueta Romero: "If they only knew my cultural clothing are the jeans and t-shirt that I wear underneath my abaya."
11:05 AM Aug 19th

DomBrady @SOFtweets Does she say why it's easier to be Muslim in Seattle?
11:06 AM Aug 19th in reply to SOFtweets

Maria Enriqueta Romero on how Islam informs her law practice: "If you're going to do something, do it with dignity."
11:07 AM Aug 19th

Maria Enriqueta Romero on family law: "My faith has developed and that has helped me take on challenges I wouldn't have taken on before…"
11:11 AM Aug 19th

jeantabaka RT @SOFtweets:Maria Enriqueta Romero on how Islam informs her law practice: "If you're going to do something, do it with dignity."
11:11 AM Aug 19th

@DomBrady Maria alludes to the open cultural atmosphere of the city's scene and talks about random experiences with people on the street.
11:13 AM Aug 19th

DomBrady @SOFtweets Interesting. Thanks.
11:14 AM Aug 19th in reply to SOFtweets

Maria Enriqueta Romero when asked why she wears the abaya: "You're not going to get the most religiously correct answer. They're beautiful."
11:18 AM Aug 19th

Lisamol1 @SOFtweets Love Ms. Romero's "abaya" answer. Sounds like an interesting show, can't w8 to hear it.
11:25 AM Aug 19th in reply to SOFtweets

Yanina Vashchenko, a Russian-born American living in Dallas, converted to Islam after a spiritual path from her Russian Orthodox roots.
11:34 AM Aug 19th

Krista poses the question, "Are there two shows here?" A unanimous "Yes!" from Marc, Nancy, Colleen, and me (@trentgilliss). Now, to Kate…
11:37 AM Aug 19th

Now, do we create a 2-part series, complementary shows not tied together but reference one another, or discrete shows w/ different formats?
11:43 AM Aug 19th

Yanina Vashchenko, on an exchange outside a mosque in Texas: "If you want people to understand you, you have to show yourself to them."11:51 AM Aug 19th

visualspeech RT @SOFtweets:"The heart of Buddhist practice is to generate our own presence in such a way that…" Thich Nhat Hanh
11:54 AM Aug 19th

zaf4eva @SOFtweets ,r u revert muslim ?
12:10 PM Aug 19th in reply to SOFtweets

islamoyankee @SOFtweets I'd go for two complementary shows. Seeing the tweets, and thinking of my pedagogical needs. :)
1:06 PM Aug 19th in reply to SOFtweets

@islamoyankee *grin*
1:40 PM Aug 19th

Adnan Onart, a Turkish-born poet living in Boston, read a beautiful poem, "Ramadan in Dunkin' Donuts."
1:52 PM Aug 19th

Sabiha Shariff, raised in Mumbai and living in Dallas. The Qur'an says that "indulging in gossip is like eating your dead brother's flesh."
2:07 PM Aug 19th

poetryc RT @softweets Adnan Onart, a Turkish-born poet living in Boston, read a beautiful poem, "Ramadan in Dunkin' Donuts." http://bit.ly/1Mzm0D
2:09 PM Aug 19th

islamoyankee @SOFtweets i would check that quote. it doesn't sound Qur'anic and a quick search doesn't turn it up. might be an obscure hadith.
2:26 PM Aug 19th in reply to SOFtweets

Allee Ramadhan, a retired federal prosecutor: "There was not a large incentive for a black child to be proud of the fact he was a Muslim."
2:29 PM Aug 19th

Allee Ramadhan on memorizing the Qur'an: "…understanding is as important as reciting."
2:31 PM Aug 19th

Our listening session with Allee Ramadhan was interrupted by a tornado touching down in Minneapolis! Will pick up tomorrow.
4:03 PM Aug 19th

Lisamol1 @SOFtweets Hope everything's ok in Minneapolis!

5:02 PM Aug 19th in reply to SOFtweets

Our last editorial session for our upcoming programs including individual Muslim voices is now under way. Let the tweets begin!
10:44 AM Aug 20th

Allee Ramadhan: "There was nothing b/w me and my God. … When you remain humble in the world, you tend to approach people with equality."
10:47 AM Aug 20th

Allee Ramadhan on being a diabetic + Ramadan, "I try to be a little more generous than I normally am. I try to compensate in other ways."
10:51 AM Aug 20th

africankelli @SOFtweets Cannot tell you how excited I am to hear these new episodes! Your tweets about them are teasing.
10:53 AM Aug 20th in reply to SOFtweets

Tayyaba Syed, on taking care of her parents now and a saying from the Qur'an: "You don't even say uff to them."
11:19 AM Aug 20th

Nicole Queen, a 20-something celebrity photographer from Dallas who converted to Islam, asked herself, "Is the best enough?"
11:24 AM Aug 20th

Nicole Queen, a party girl on what drew her to Islam: "You start to respect the things that you don't see often in your own lifestyle."
11:27 AM Aug 20th
Mary Doria Russell on the Music of Little Green Men
» download (mp3, 2:12)
Shiraz Janjua, Associate Producer
We're all excited about this new program we're working on featuring anthropologist-turned-novelist Mary Doria Russell. She frequently writes historical fiction, but Krista one day picked up her sci-fi epic The Sparrow (and its sequel Children of God), and was hooked. I guess being a fan of Battlestar Galactica and Star Trek influenced her a wee bit as well.
The premise of Mary Doria Russell's epic is that music from another planet is detected by SETI scientists here on Earth. That's how first contact is made. This leads to a group of astronauts being sent into space in search of the music's source.
The idea of music traveling across the universe is not remotely fantastical. We're already beaming transmissions from Earth into space in hopes of making contact with an alien civilization. In the 1970s, we sent out the Pioneer and Voyager probes to study the solar system. The two Pioneer probes each carried a plaque showing where the probes came from.
The two Voyager probes carried something far more ambitious: a cosmic message in a bottle known as the Golden Record. Although the potential aliens would need to build a device to read the record, once they do, they'll find directions to Earth, and a wide sampling of sounds, music and images from life on this planet. That's our attempt at making contact. So in this produced program with Mary Doria Russell, it seemed appropriate that we lay in some of that Golden Record music.
Here's a short clip that ultimately was cut from the program, about Mary Doria Russell's fascination with music. Enjoy. The full show will be up next Thursday.
Trent Gilliss, Online Editor
Louisville Public Media has a fun blog, The Mediavore, that's dedicated to highlighting and delving into the best of what public radio, television, new media has have to offer. Their occasional series mentioned in the title of this post asks producers about what they do and how they see the world with their headphones on.
Kate, our managing producer, made a guest appearance a short while ago that might give you some insight as to her editorial approach and purview of producing SOF. And I find that, Kate being my supervisor, it's continually interesting reading or hearing her talk about the show with other people. A guy can learn a lot! (And, no, I'm not being sycophantic here. *grin*)
The Final Cut: Omitting the Samaritan Woman's Story
Shiraz Janjua, Associate Producer
Some interesting reactions to the Vashti McKenzie program this past weekend, both positive and negative. This interesting e-mail in particular was mentioned during our Monday morning staff meeting, coming from Kathryn in Davis, California. She mentions a segment around 01:12:00 in the full interview that we cut out of the final production. The segment is about 6 minutes long, and survived through a couple of rounds of edits before it was ultimately cut out.
I am a big fan of this show and admire your talent, Krista. The editing on this particular show disturbed me, however. By her own account, and yours, the essence of Vashti McKenzie is discovered in the the story of Jesus' encounter with the Samaritan woman at the well. It's an incredibly profound teaching in the same way that Native American stories are so deeply wise and transformational. (One can understand how Christianity of the mainstream stumbled so badly by failing to understand the meaning of this core teaching. Rev. McKenzie finally gets it right.) And yet, it didn't make the final cut.

When I look at what did make the cut — the emphasis on the Jeremiah Wright exegesis — and the timing of this interview, it tells me that you used Speaking of Faith and Vashti McKenzie to make an appeal to nervous undecided and conservative voters to support Barack Obama, much like the just released movie about George "W" Bush did.

This is your show, you can do that, and I hope it works. That said, the story of the Samaritan woman holds so much more meaning and value for viewers here and around the world than whether or not undecided voters now might feel a little better about Barack Obama's Christianity. Rev. McKenzie's teaching goes both to her core and the central mission of your show. Your rough cut managed to miss the mark on both counts.
There are a couple of things there. The first thing is the apparent support for a candidate. Depending on what we're covering on a particular week, we often hear from listeners who think we're supporting this or that political ideology. Just as an example with this program, some listeners suggested that even mentioning Jeremiah Wright at this stage meant we were trying to derail Sen. Obama's bid. It seems to go with the territory no matter how much editorial rigor we subject a program to, and that's fine, we're happy to talk about our process.
But as with most Speaking of Faith programs, we try to contribute something to the conversation in the larger American community. Talking about race in the context of this presidential election might seem cynical, but I don't know if there's ever a wrong time to talk about racism.
Maybe the story of the Samaritan woman contributes to that larger conversation in a more enduring way than anything that can be said about the Wright controversy. Rather than reflecting an ulterior motive, this is where the desire to be newsworthy comes in. Krista is talking to someone who is a prominent leader in the African-American community, and who had close ties to Jeremiah Wright. There is a journalistic responsibility to address it openly. To be honest, in the full interview, I detected some reluctance in Bishop McKenzie's voice as far as talking about the Wright controversy. There is more discussion of the controversy throughout the interview, but we edited a lot of that out because the segment we had in the final program addressed the issue without belaboring it. And there was some thematic redundancy between the story of the Samaritan woman and other parts of the interview. With our eyes on the clock, we make room for some things at the expense of others.
The show itself was meant to act as part of a reflection on how race and gender have been used in this campaign. And when we decide to re-broadcast this show at some future point, it's highly possible that we swap out the Wright discussion — which will no longer be timely — with the story of the Samaritan woman.
For now, we're still trying to draw something positive out of the uglier aspects of the campaigns. Bishop McKenzie talks about defining moments. In our public life, we often hear about missed opportunities to turn crises into teachable moments — "transformational" is a word Kathryn uses above. I don't know, what do you think? Samaritan woman, or Jeremiah Wright reaction? Timely or timeless?
Selecting Audio for "African American. Woman. Leader."
Shiraz Janjua, Associate Producer
I'd like to talk about some of the journalistic, editorial, and aesthetic considerations that go into using audio clips in Speaking of Faith. We're not a documentary program, so we use clips sparingly to keep the focus on the conversation. When we do use these elements, there are a number of reasons:
To illustrate or cap off a theme that was just discussed by Krista and her guest;
To elaborate on something that was implied in a conversational moment (e.g., a passage in a book written by the guest)
To cover something that was cut from the interview (e.g., part of a question or answer, the explanation of a concept, a reference to some historical event, etc.);
To break up a block of interview that goes on too long; or
To add something worthwhile to an interview that's been cut relatively short.
We had a couple of needs to satisfy in this program with Vashti McKenzie, and created room for two audio clips. One, we decided, had to be of Bishop McKenzie preaching.
I have to admit that I was breathless after watching her Easter sermon at Trinity. There's this hypnotic build-up to a series of emotional crescendoes. She's like an orchestral conductor at work. The most powerful, moving, and provocative parts of her sermon are, inevitably, the ones where she reaches those crescendoes. You can't take your eyes off her. She's forceful when she's up there. And it's tempting to use a clip of that moment in her sermon to illustrate her style of preaching.
The problem is that to go from an intimate interview with Krista to the middle of a highly emotional sermon is jarring to the ear. Worse still, there's the danger of taking powerful preaching out of its context, turning it into a sound bite, sensationalizing it, pushing people away from it, and hurting the people who are closest to it. That's exactly what happened earlier this year with the sermons of Jeremiah Wright. It's not something we want to contribute to.
Because of time constraints, we are looking for a quick snapshot, but a snapshot that tells a story. I use the word "snapshot" deliberately because of its ties to our journalistic cousin: photojournalism. Is it possible to tell the story of a complex issue in one photograph? Is it possible to capture the essence of a human being in one portrait? Maybe, maybe not. But to stretch the analogy further, think of a great photograph accompanying a great article — sometimes it tells its own story. Sometimes a photo or an image layers itself onto the richness of the text, helping to give it concrete shape.
In various sermons we considered excerpting from, there were positives and negatives. In one, she's putting out this intense call to a young generation to rise up and be heard, yet ironically her own voice is drowned out by an unfortunate echo, especially during moments of high intensity. Her Easter sermon at Trinity United Church of Christ is powerful, but does it work as well with an outside audience as it does to members of the church? Are there stories that are short enough and self-contained enough to illustrate her socially conscious preaching and her pulpit personality?
We had trouble isolating something like that from that Easter sermon. And really, because it touches upon the Jeremiah Wright controversy (something we delve into in the second half of the program), we couldn't use it at the end of the first half, where we had some time for a clip.
We needed to cap off the idea of her social activism, and the reference to "merry-go-round agendas" in her National Cathedral sermon seemed like a great fit. Plus, she talks about Moses, who was so important in abolitionist theology. She's also strong and forceful, and the audio quality is good.
It's not an exact science, and we do have a lot of back and forth for elements like these, listening to a clip by itself, listening to it with the preceding segment, talking it over, asking ourselves what works and what doesn't, and going forward until we're all satisfied that the clip has added something to the interview rather than detract from the Krista Tippett conversation that we all enjoy.